About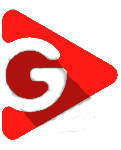 About GiveLinkFast
GiveLinkFast is an online and full free tool for downloading multimedia like video, music, audio, and gif files from social networks, not giving you the direct download link.
Please note that our tool does not allow downloading from websites that violate copyright law.
Some of our helpful pages:
– Contact us

– Terms of service

– Privacy policy
GiveLinkFast.com is a Free to use website that helps Facebook users download their favorite videos from Facebook and multiple platform and save them for offline viewing by generating direct links to the Facebook video.
The videos are on Facebook's and the Platform servers you are downloading from and not ours, we do not save videos on our servers nor do we keep history of downloaded videos. Using GiveLinkFast is totally anonymous and safe.
We run Google Ads on our website, in order to feed our servers and keep SaveVideo9 alive. If you want to support us, just disable your AdBlocker while using GiveLinkFast.com and we promise we only use safe & non intrusive ads.
PS: Beware of other websites that may use our brand name (GiveLinkFast) or website design to fool some users. The only domain names that we own (currently) are:
GiveLinkFast is not sponsored by, endorsed or has nothing to do with Facebook, Inc (Menlo Park, California, U.S.). We are a group of developers (startup company) working on different online projects -one of them is GiveLinkFast and we work hard to deliver free services to the public.
If you have any questions or inquiries (suggestions, bug reports or advertisement proposals) please use the form in the contact page.
Also, if you love our work, you can share it with your friends.